Going to School in India
Going to school in India is at times a very different experience than the private schools in Delhi or the boarding schools in the hill-stations where the upper middle class and foreign expats send their privileged children. Village India can sometimes be as close as twenty kilometers or less to the modern shopping mall in the big town but a hundred years away in terms of the facility and the infrastructure. (Lisa Hydelauff from an NGO called Going to School published a wonderful book with the same nameand although not a project I was involved in it is still a wonderful book worth checking out)
There are so many things we take for granted in our cushioned material lives. Our children go to school in an AC car. They have mobile phones and internet, facebook accounts and barbie dolls. It is hard to imagine a classroom in an open courtyard in a suburb of Delhi or a small blackboard as a practicing notebook used by children in villages in Chhattisgarh. The board and chalk reminded me a bit of an iPad but many of my friends in India still remember using 'Takhtis' and Khadiya (chalk solution) throughout their primary schooling.
On assignment for Ernst & Young (EY) corporate responsibility program (CSR) in India I got to travel and meet some of the wonderful children who feel fortunate to have a chock and board and a place to sit and learn. Children who are happy to ride their bicycle to and from school every day and don't even dream of an AC car or classroom.
Working with children is something that I haven't done in a while and proved to be lots of fun. Standing in front of a classroom in Chhattisgarh I had a chance to put my Hindi speaking skills to the test trying to get the children to participate in my plan of group portraits. I must have sounded terrible but it seems to have worked.
Shooting in digital black & white was also a new experience for me. The catalogue was originally conceptualized in B&W and was a complete candy for me as a photographer who's work is all about color.










The catalogue was produced, carefully designed and put together by Simran Singh and Saurabh Wadhwa from Lopez Design in New Delhi. Here are a few pages from the final layout.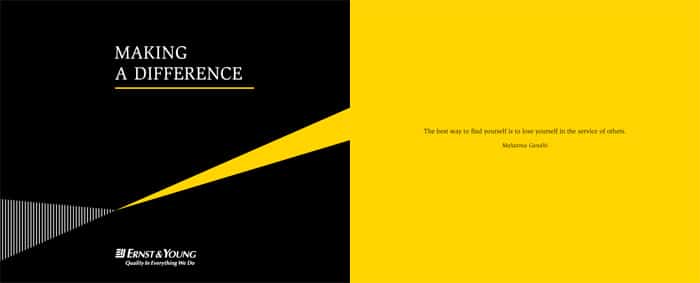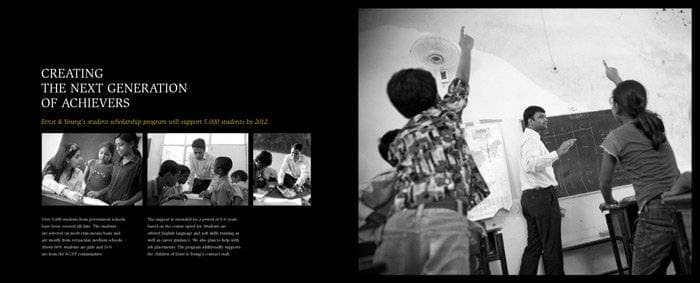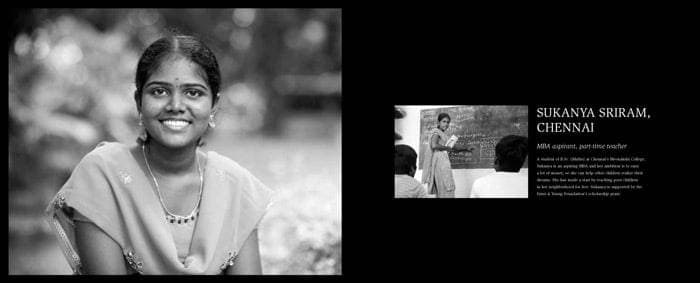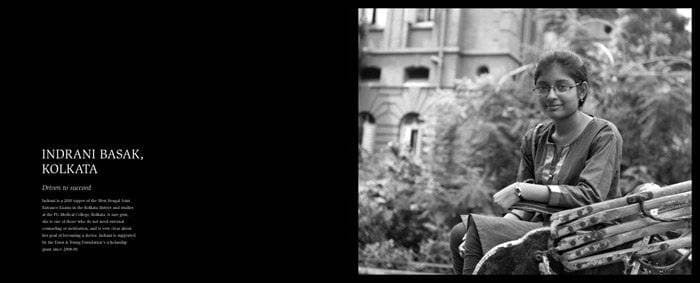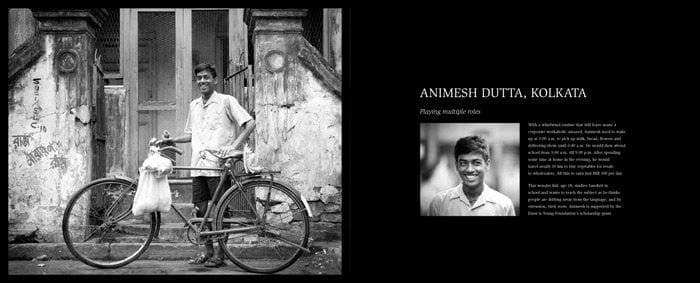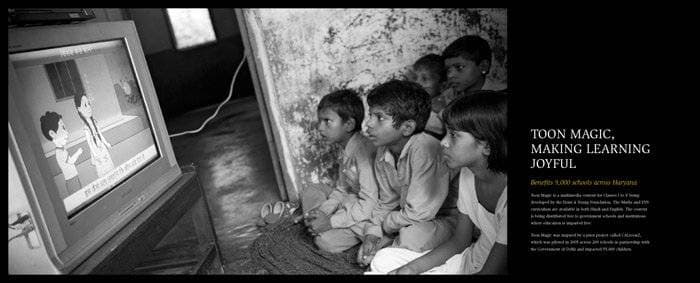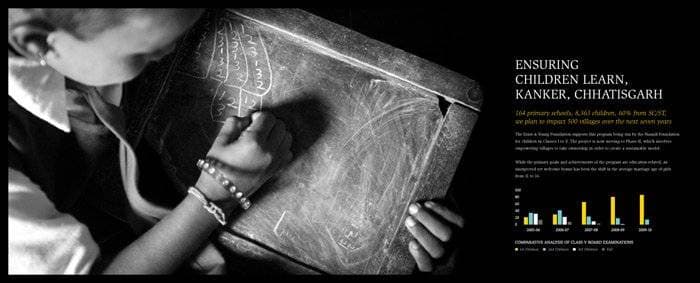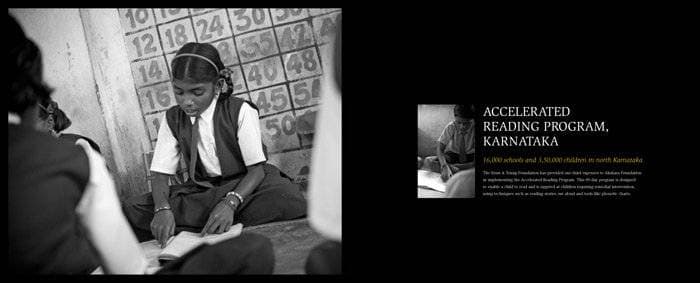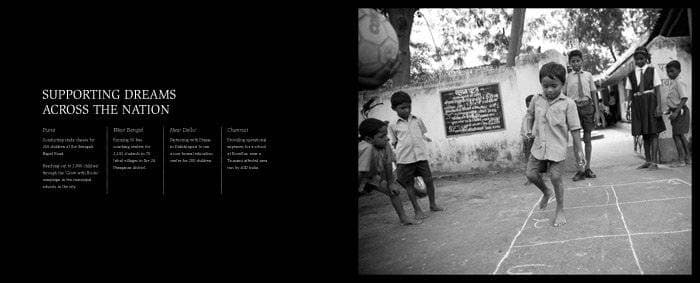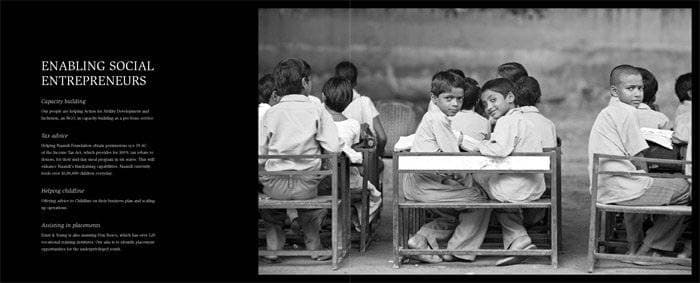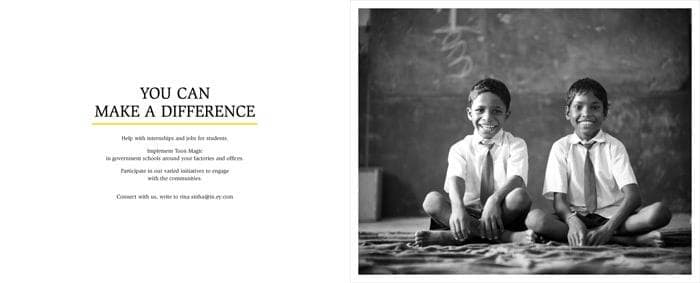 Share post: